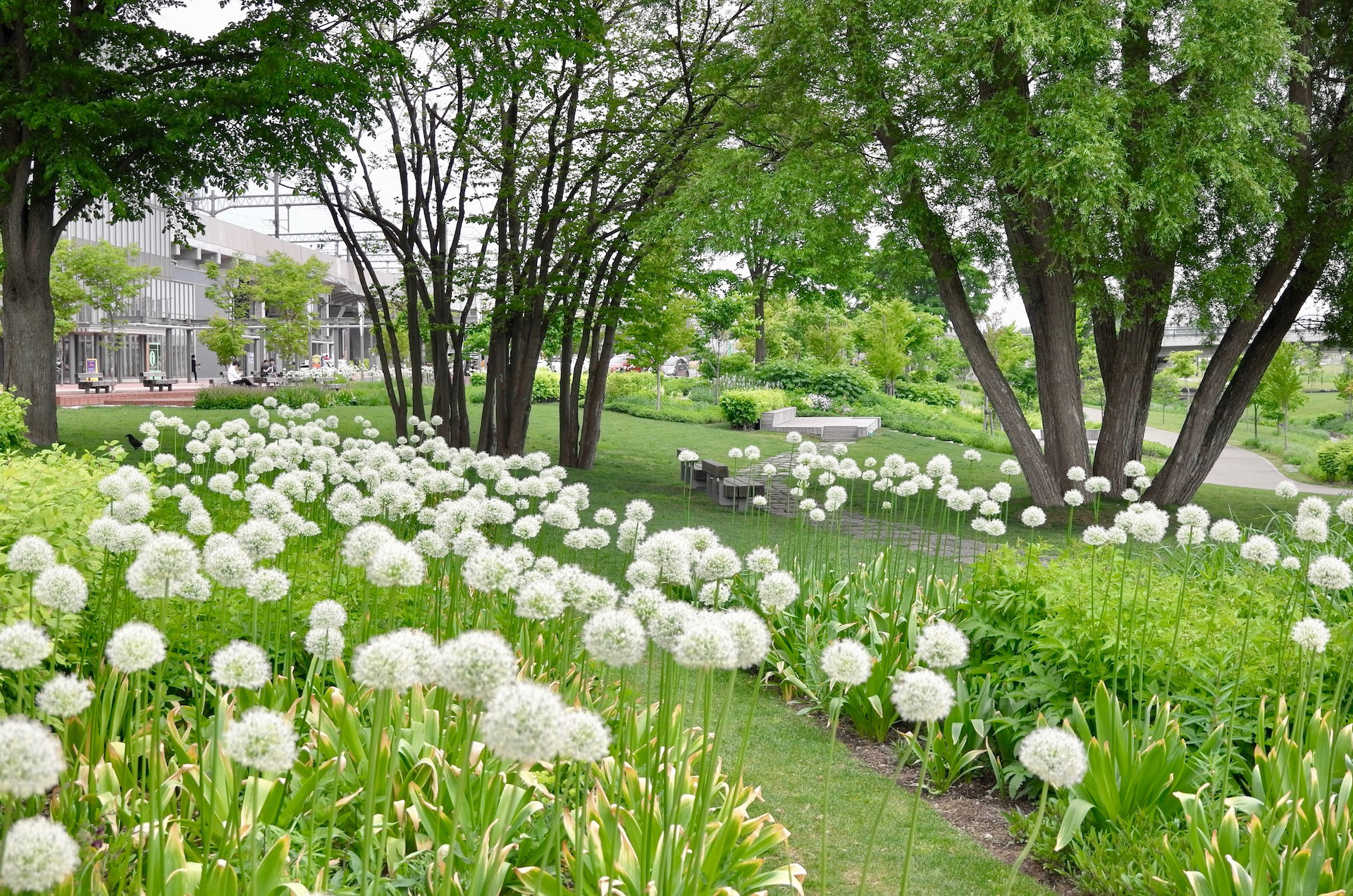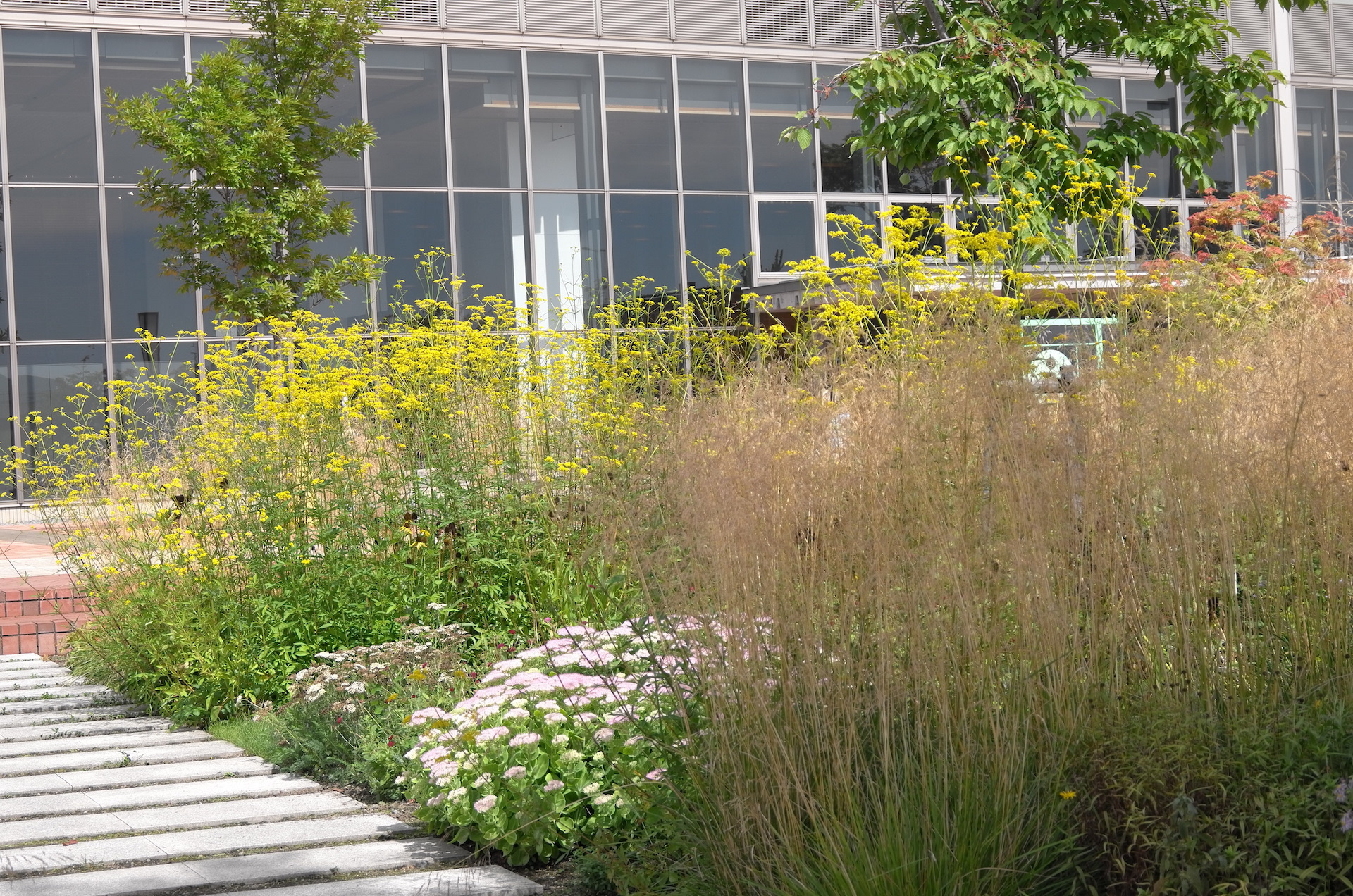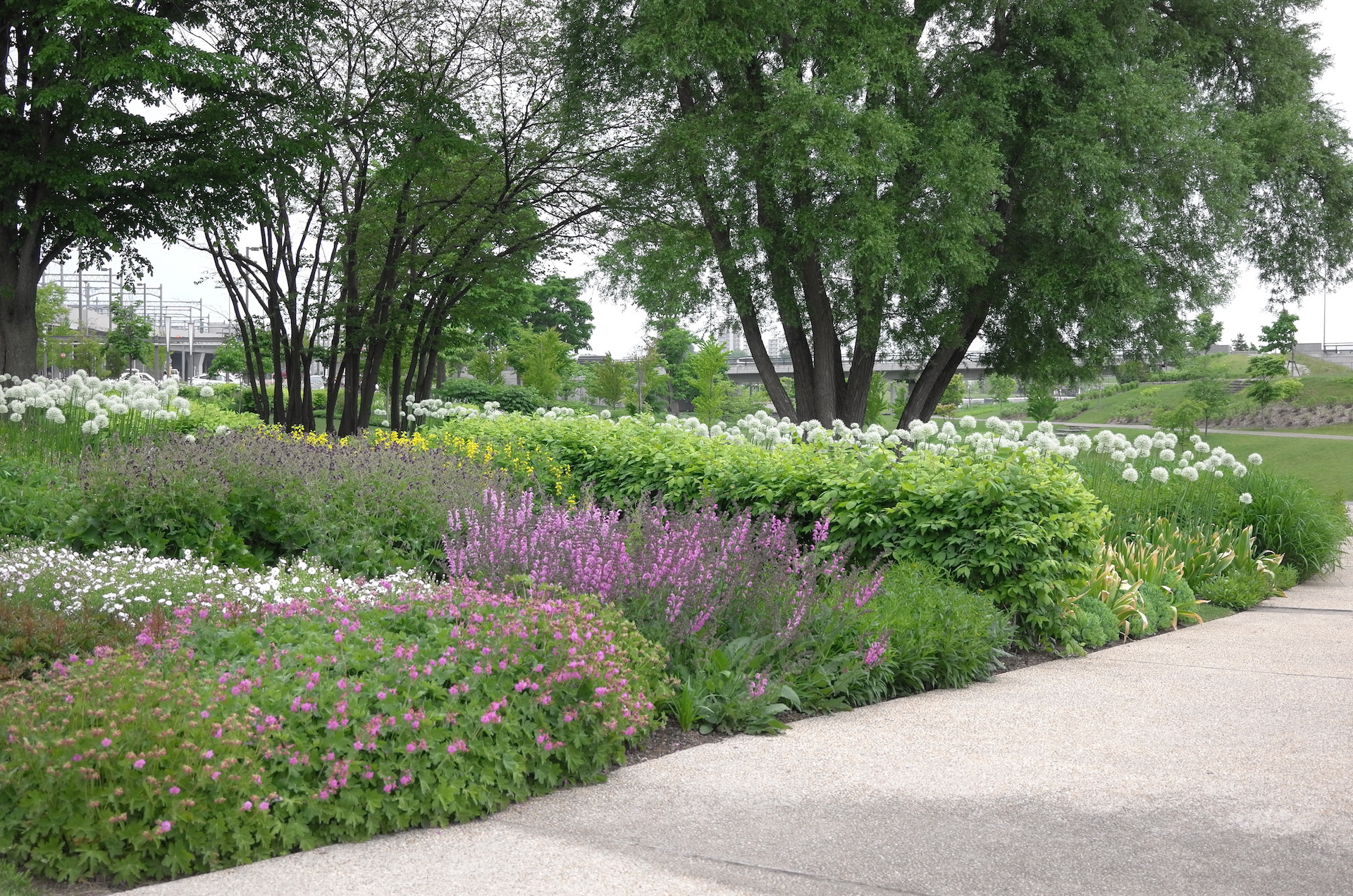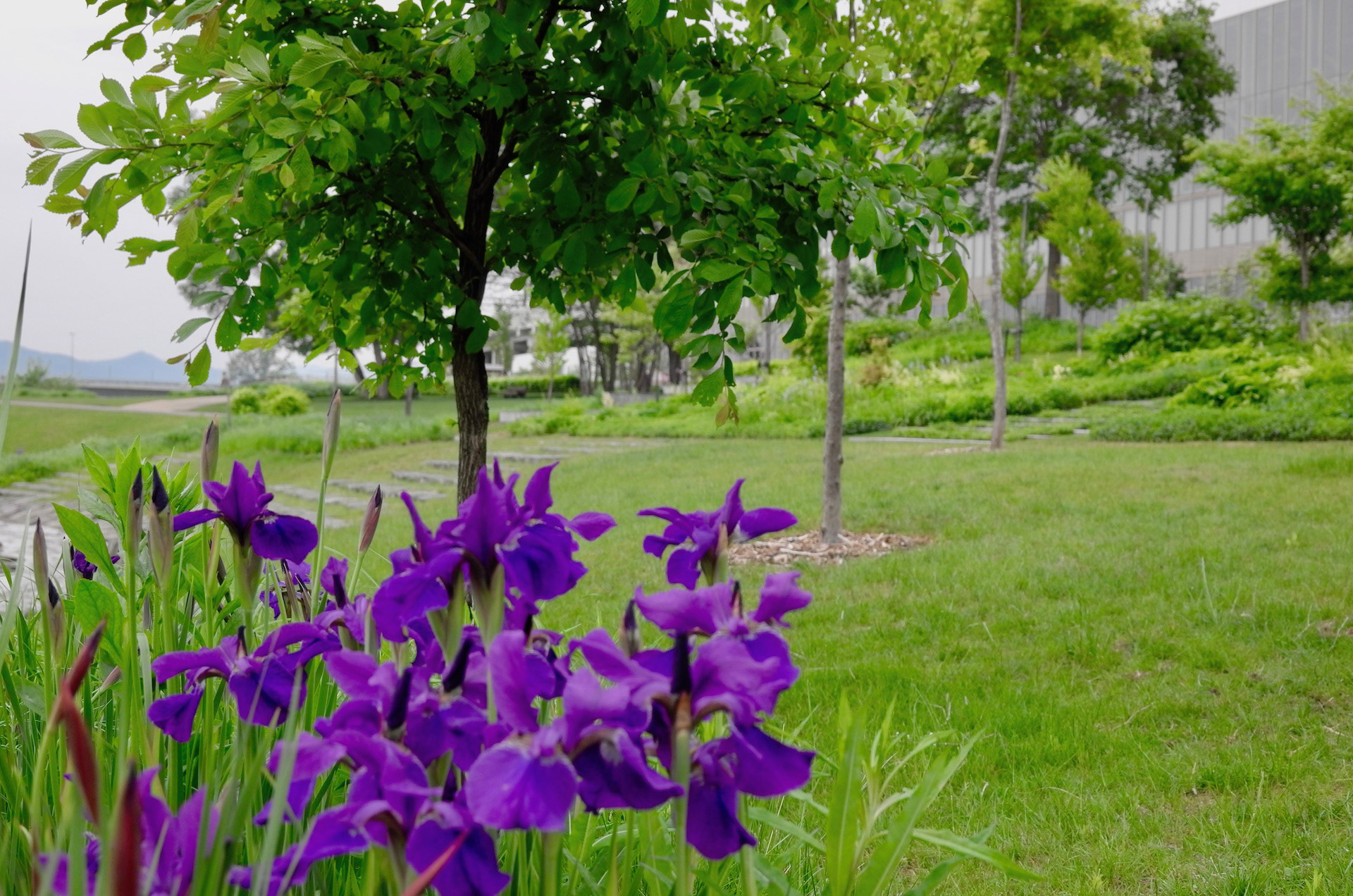 "A rare urban garden located right in the middle of downtown Asahikawa, next to the station.
Despite its downtown location – it is connected to the city's main shopping thoroughfare by a pedestrian walkway through the station's west concourse – the south side of the park offers delightful views of the Chubetsu River and Asahikawa nature.
Relax and enjoy a beautiful view of the river and mountains in a peaceful park just a stone's throw from the city center.
You can also enjoy skiing or snowshoeing in the park in winter."